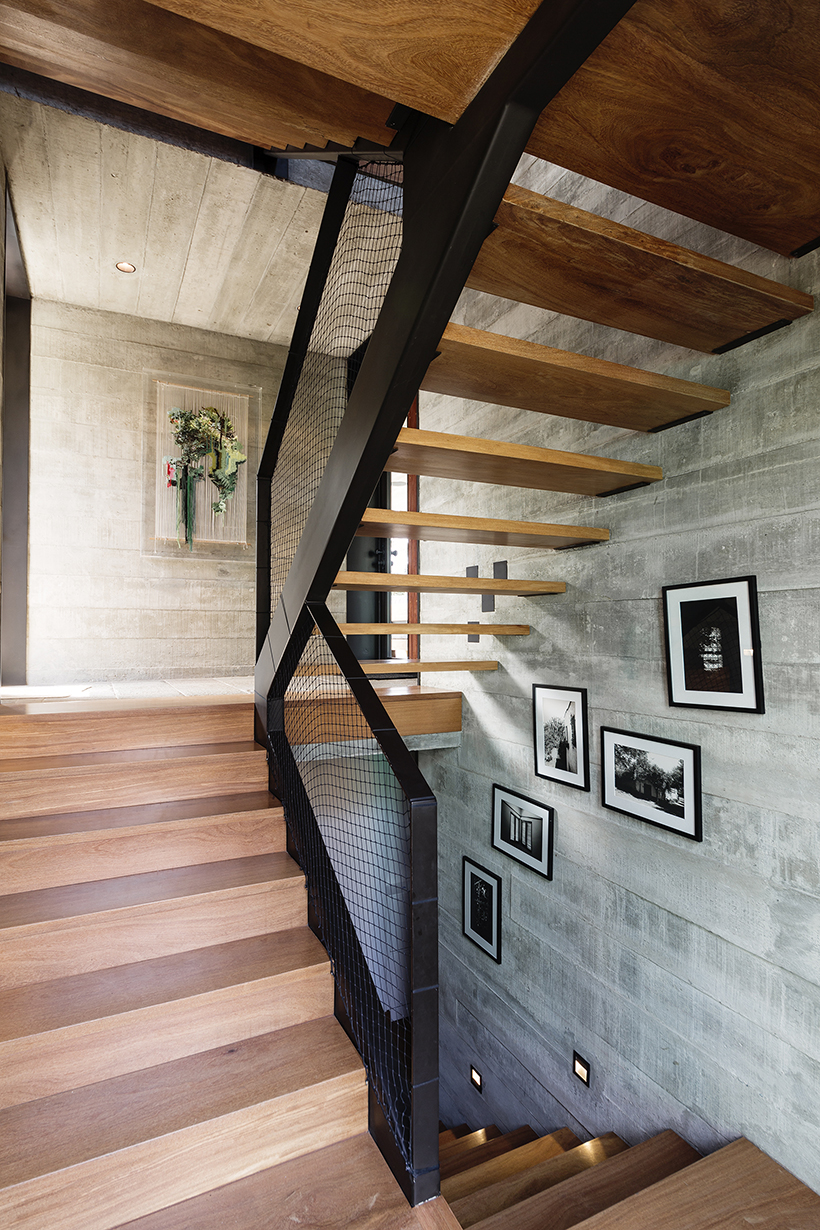 Casa Tudor
San Isidro, Lima (2014-2016)
House

"A new house in a four hundred year old heritage protected olive forest with strict restrictions including mandatory Tudor-style architecture"

When settling in Lima in the XVI century, Spanish Conquistadores planted an olive forest which now lies in the middle of the city. Surviving olive trees are protected as National Heritage. During Lima's great expansion of the 1920's the forest was urbanized with Neo-Tudor revival (!) residential architecture.

Unlike previous examples of twentieth century revivals where the style was just facade decoration over conventional masonry construction, this house is structurally Tudor, with a steel cage holding the roof, placed on a post-tensioned concrete slab.


DESIGN TEAM: César Becerra, Fernando Puente Arnao, Manuel de Rivero with Favio Chumpitaz, Mauricio Gilbonio, Fabricio Torres, Bruce Wong, Daniel Aristizabal, Saory Nishimazuruga.

SURFACE: 431m2 (plot), 407m2 (built)
LOCATION: San Isidro, Lima, Perú
YEAR: 2012-2015
CONSTRUCTION: 51-1 Arquitectos
ADVISORS: GCAQ (structure) Humberto Torrejón (mechanical & electrical), Emilio Villegas (plumbing) Claudia Paz (lighting), Augusta Pastor (decoration), Henry Pacheco (metal works & glassing), Gilberto Chiclote (wood works), Hernán Bonifacio (stone works).
CLIENTE: Private
PHOTOGRAPHY: Iván Salinero, Gonzalo Cáceres