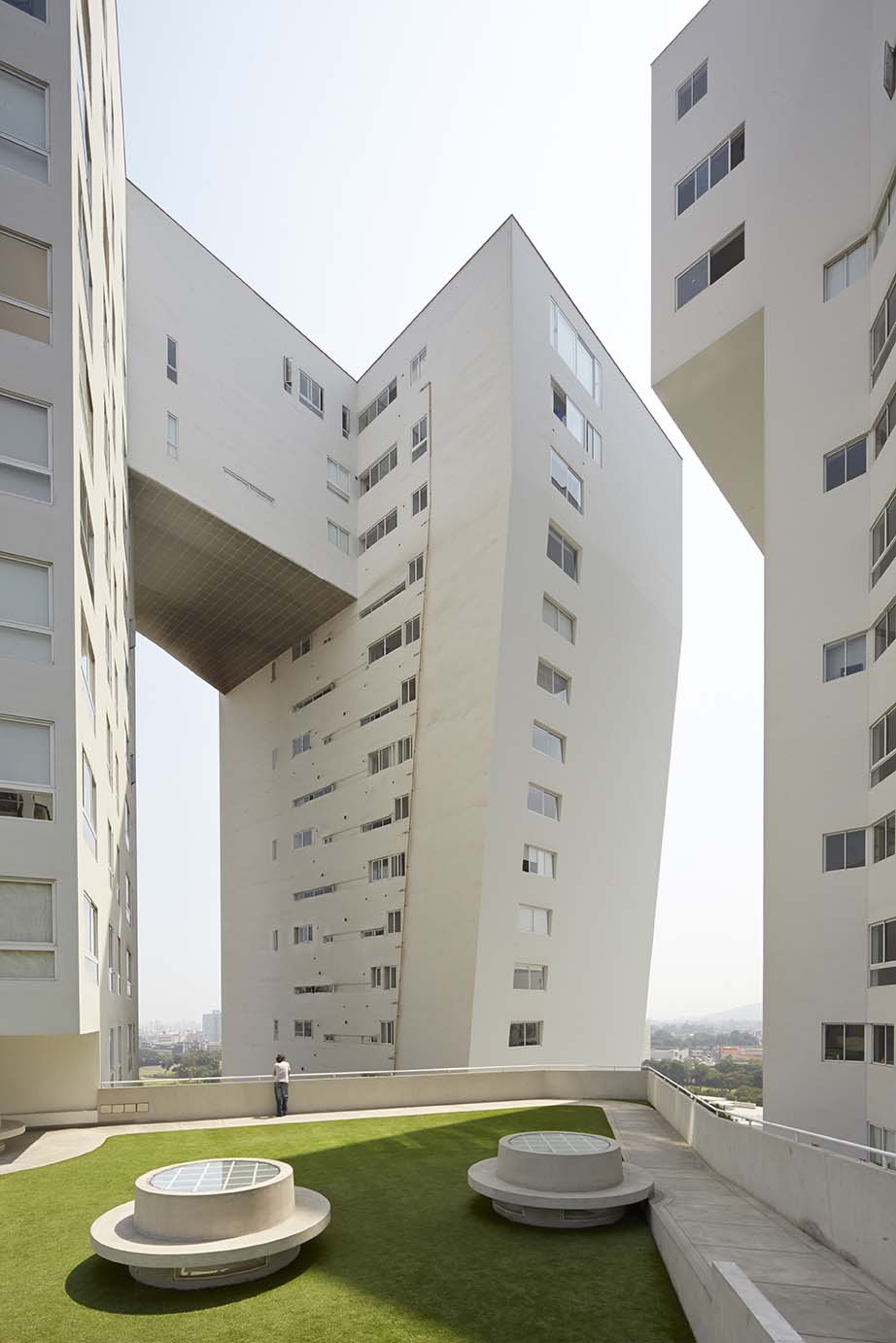 Infinium Golf
Cerros de Camacho, Lima (2007-2013)
Condominium of 58 Apartments in 3 towers

We were asked to design an expansive apartment building in a difficult plot with a steep slope and a curved front. Located on a hill overlooking a golf course, we were invited to make the most of the view. We generated a concept that maintained the high real-estate profit, but drifted from the simple extrusion of the maximum building surface allowed with typical plans that repeat themselves, which would result in a massive 130m long wall.

We rearranged the built mass, placing lesser houses on the lower floors (lesser real estate value) and in return got more penthouses. This freed ground area for a park and avoided blocking the hill landscape to the rear of the building. Internally, a large diversity of apartment typologies become a real alternative to low-density, free-standing, single houses.


DESIGN TEAM: César Becerra, Fernando Puente Arnao, Manuel de Rivero with Favio Chumpitaz, Lionel Brancatti, Rosa Aguirre, Bruce Wong, Margarita Maceda, Eduardo Pelaez

SURFACE: 4,045m2 (plot), 32,000m2 (built)
LOCATION: Santiago de Surco, Lima, Perú
YEAR: 2007-2014
CONSTRUCTION: MANTTO
ADVISORS: SEINTEC (structure), José Luis Vega (mechanical & electrical), Elsa Freyre (plumbing), Trazzo (lighting)
CLIENT: Infinium Developers Group
PHOTOGRAPHY: Cristóbal Palma, 51-1