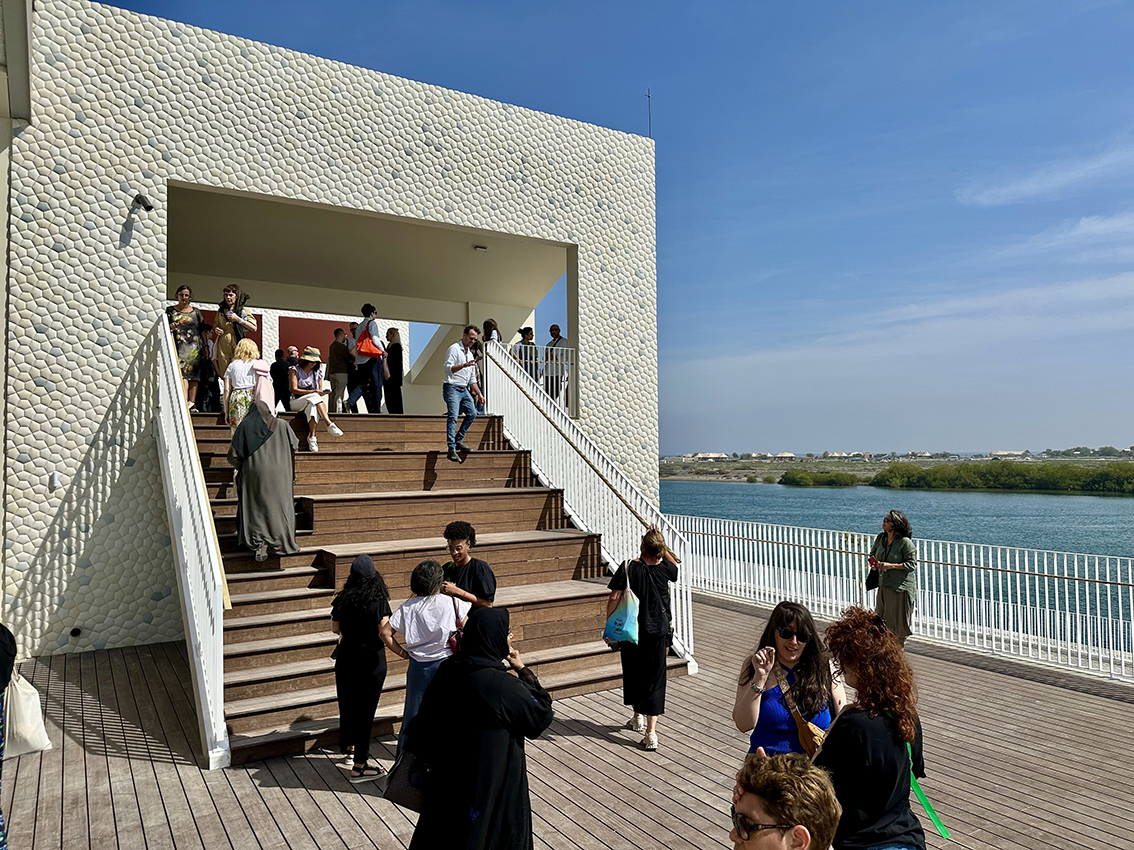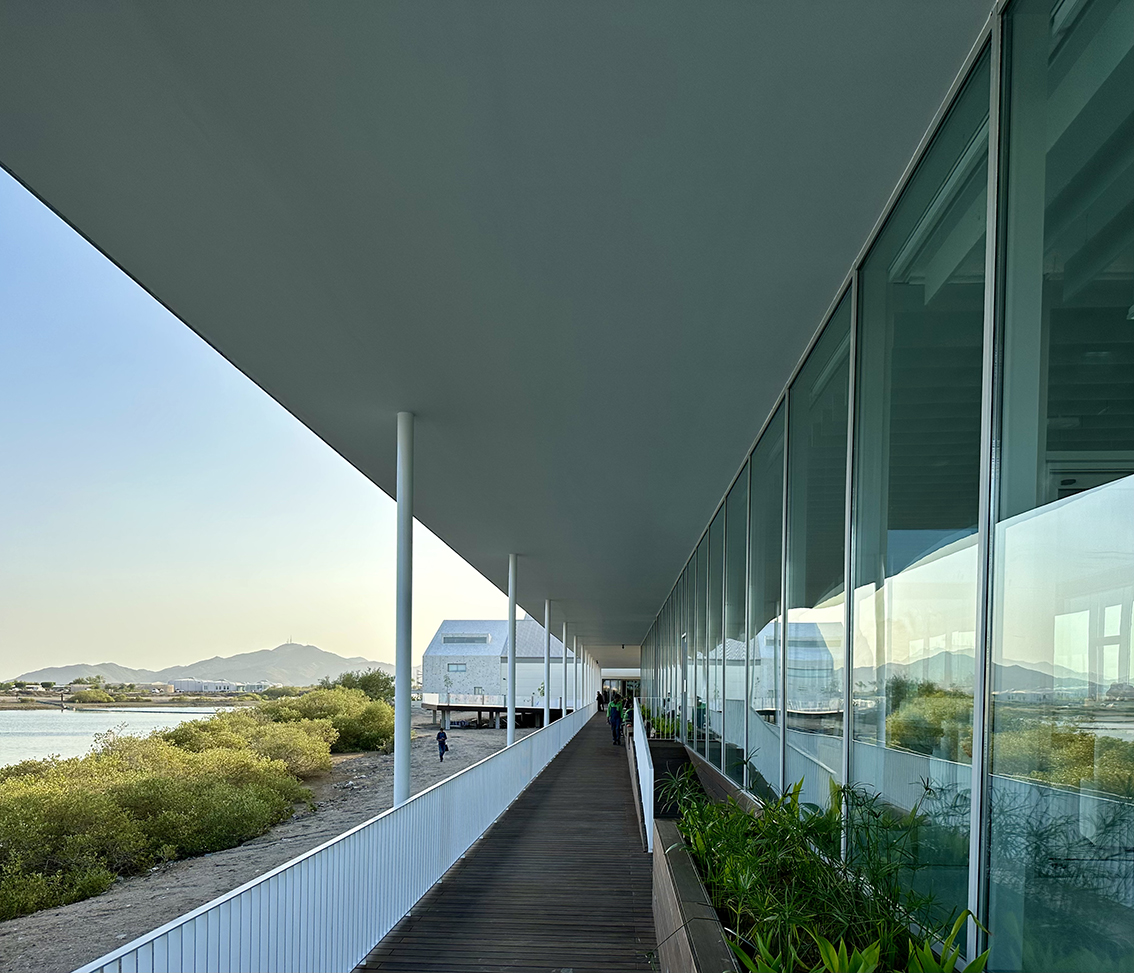 Kalba Ice Factory
Kalba, Sharjah, UAE
(2017-2023)

On UAE's East Coast, amidst the rugged Hajar Mountains lies the town of Kalba, on the Gulf of Oman. There, an abandoned building with a distinctive saw-tooth shaped roof, made from corrugated metal and an open concrete frame has been acquired by Sharjah Art Foundation in 2015.

Known as The Ice Factory, the building is a former fish feed mill that was subsequently used by local fisherman to store ice. It is located next to Kalba creek and the Al Qurm mangrove swamp reserve, home to species unique to the area are like the endangered Arabian-Collard Kingfisher, the French-toad lizard, the Blandford's lizard, the Mudcreeper as well as endangered hawksbill and green turtles, which nest on the nearby beach.

The project designed by 51-1, consists of a series of interventions in the Factory and the addition of new facilities to turn the whole site of 20,000sqm into a cultural centre for Kalba:

The Factory
A strategic and careful refurbishing of the abandoned factory is proposed, with the minimum level of intervention to allow temporary art installations in its naves without losing its powerful spatial qualities as an industrial ruin.

The Workshop
An existing 200sqm structure in front of the factory is refurbished to accomodate workshop spaces for artists.

The Creek Side
On the factory's blind facade facing the creek, an additional volume following the same profile will be built. There existing office spaces adjoining the factory, are replaced by 6 different apartments -with stunning views towards the creek and the Al Qurn reserve- can host from an artist studio to a visiting family. Also in this volume is located the information kiosk, toilets, a snack bar, tribunes and platforms for events and contemplation of the beautiful surrounding landscape of the Oman sea to the East, the Kalba mangroves to the South and the Hajar mountains at sunset. Its lateral facades are cladded with protective ceramic hexagonal tiles inspired by local turtle eggs.

The Shaded Walkway
On the back side of the factory, a long shaded pathway is built to connect it to the bank of the creek. Its alignment of 13 degrees in relation to the shoreline causes the water to slowly reveal itself as one approaches to the end. This structure hosts a restaurant that exploits as much as possible the view of the mangroves.

The Garden
Between the restaurant and the road, an edible garden is planted with a serie of spaces to have outdoor cooking, dining, playing and praying (a praying pavilion is built inside). This also acts as a buffer green space form the neighboring shopping mall recently built across the road.

The Tree Line
In order to connect the different components of the cultural centre, a meandering line of Neem treesare planted along the plot stretching from its two car parking ends.



DESIGN TEAM: César Becerra, Fernando Puente Arnao, Manuel de Rivero with Karina León, Michelle Cavero.

SURFACE: 21,700 m2
LOCATION: Kalba, Sharjah, UAE
YEAR: 2017-2023
ADVISORS: KLING CONSULT GmbH main Consultant and Local Architect of Record, Claudia Paz (lighting)
CLIENT: Sharjah Art Foundation