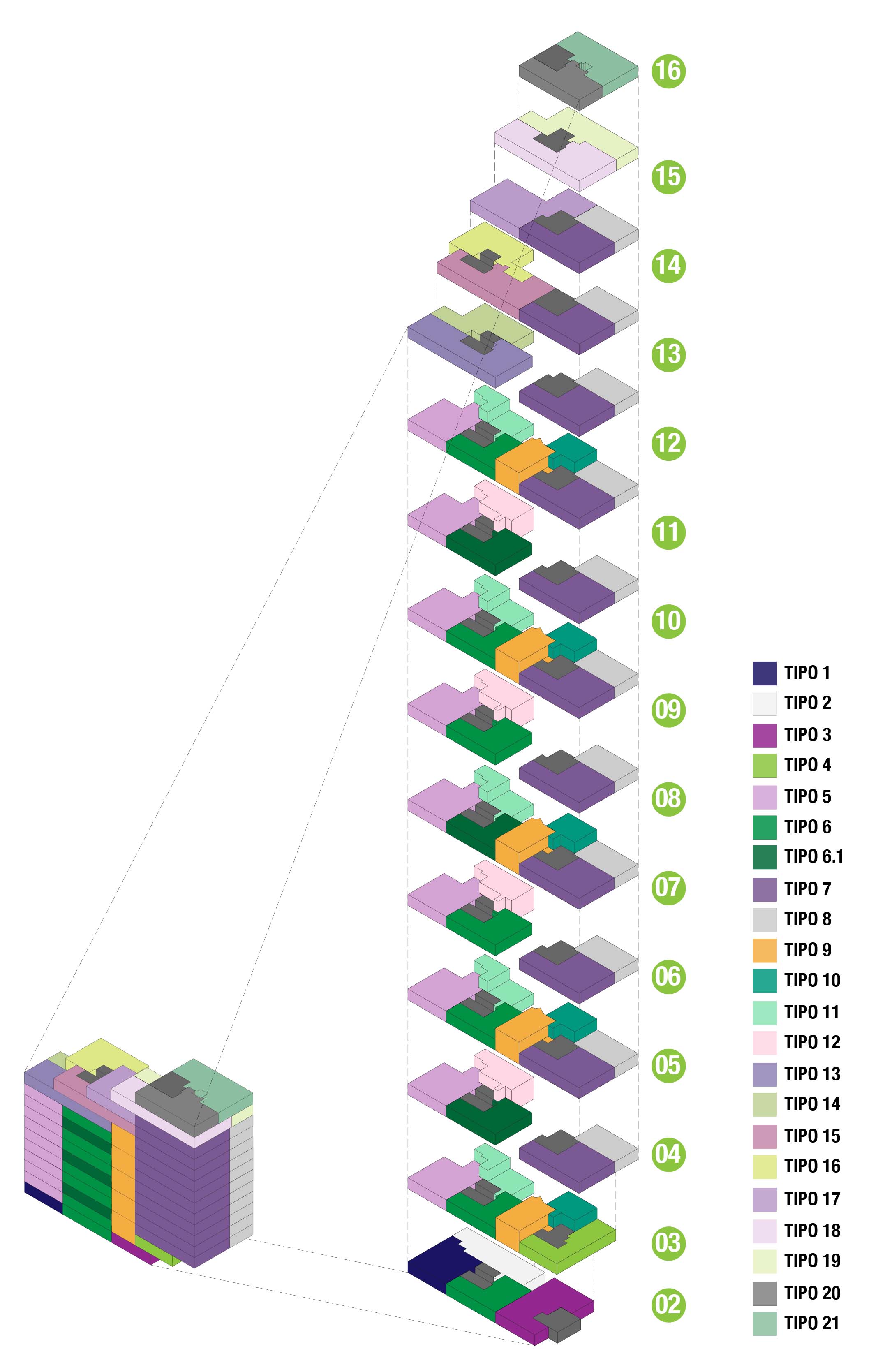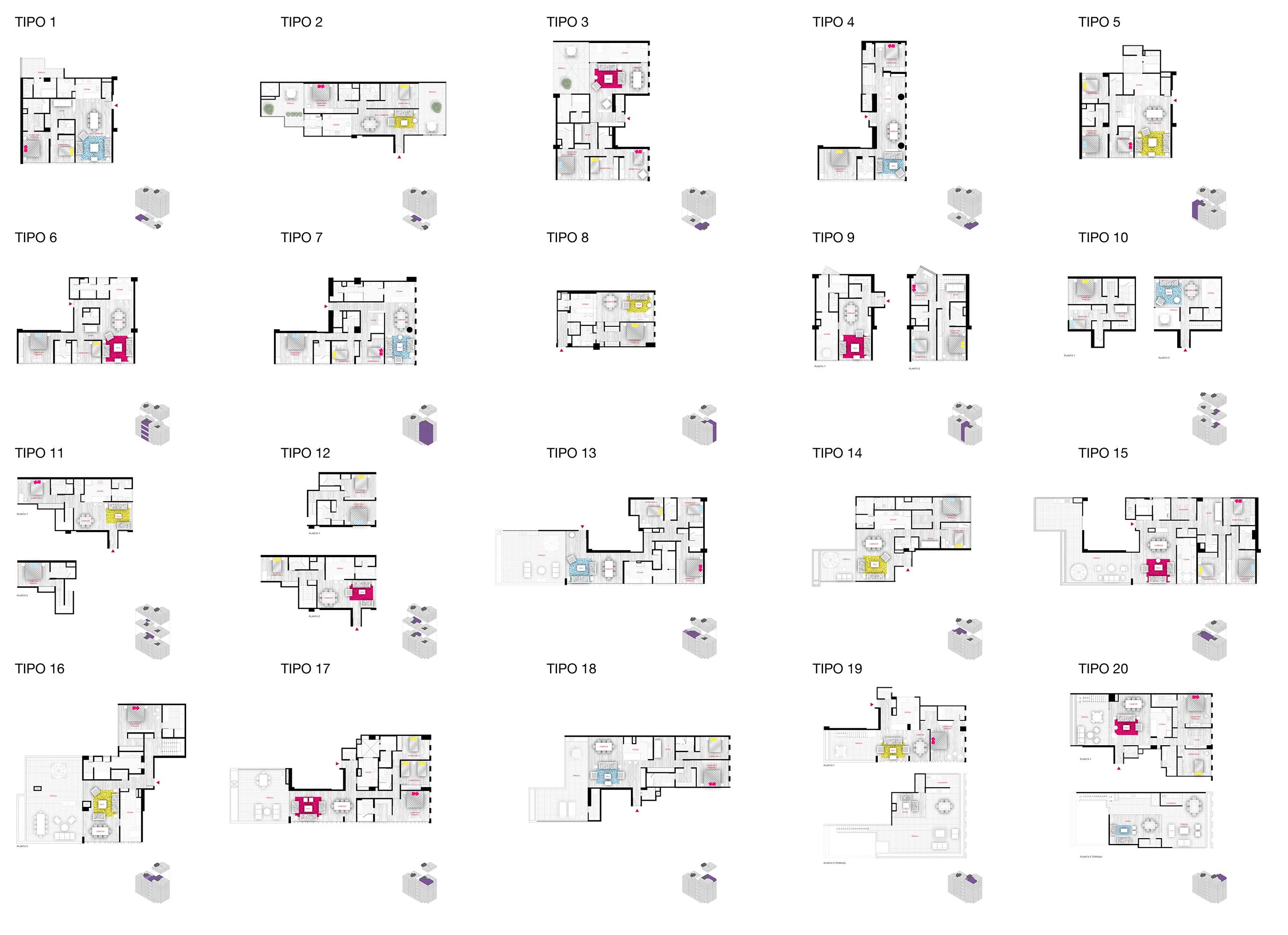 Palmeras
San Isidro, Lima (2013-2016)

Constant changes in building height regulations in Lima have generated a chaotic urban profile. We believe every new building should contribute to make sense of such disparity. When asked to design new housing, on a busy corner of Avenida Javier Prado (one of the main arteries of Lima), we found a difference of ten stories between the two sides of the avenue. As a result, we aimed to harmonize the profile of the street by 'stepping' our building, generating a series of terraces for the upper apartments that benefitted with views towards the nearby Castilla Park. On the street level, this gesture was replicated by undercutting the corner, liberating such a congested and noisy place and creating a palm garden that honours the name of the street: Las Palmeras. The rest of that ground level is filled with communal amenities for the residents: BBQ, playgrounds, pools, cinema, gym, meeting places, etc.
We also aimed to attract a diverse mix of residents with different lifestyles. Thus, diverse housing solutions were designed: 21 apartment typologies with limited editions of each, ranging from 1 to 4 bedrooms and from flats to triplex.


DESIGN TEAM: César Becerra, Fernando Puente Arnao, Manuel de Rivero with Paulo Afonso, Alonso Lozano, Guiseli Huaripuma, Daniel Aristizábal, Saory Nishimazuruga, Fabricio Torres, Karina Leon.
SURFACE: 1,200m2 (plot), 15,762m2 (built)
LOCATION: San Isidro, Lima
YEAR: 2013-2016
ADVISORS: Jorge Indacochea (Structure), Jaime Alca (mechanical & electrical engineering), Edmundo Caillaux (plumbing engineering)
CLIENT: Inversiones Montemaria