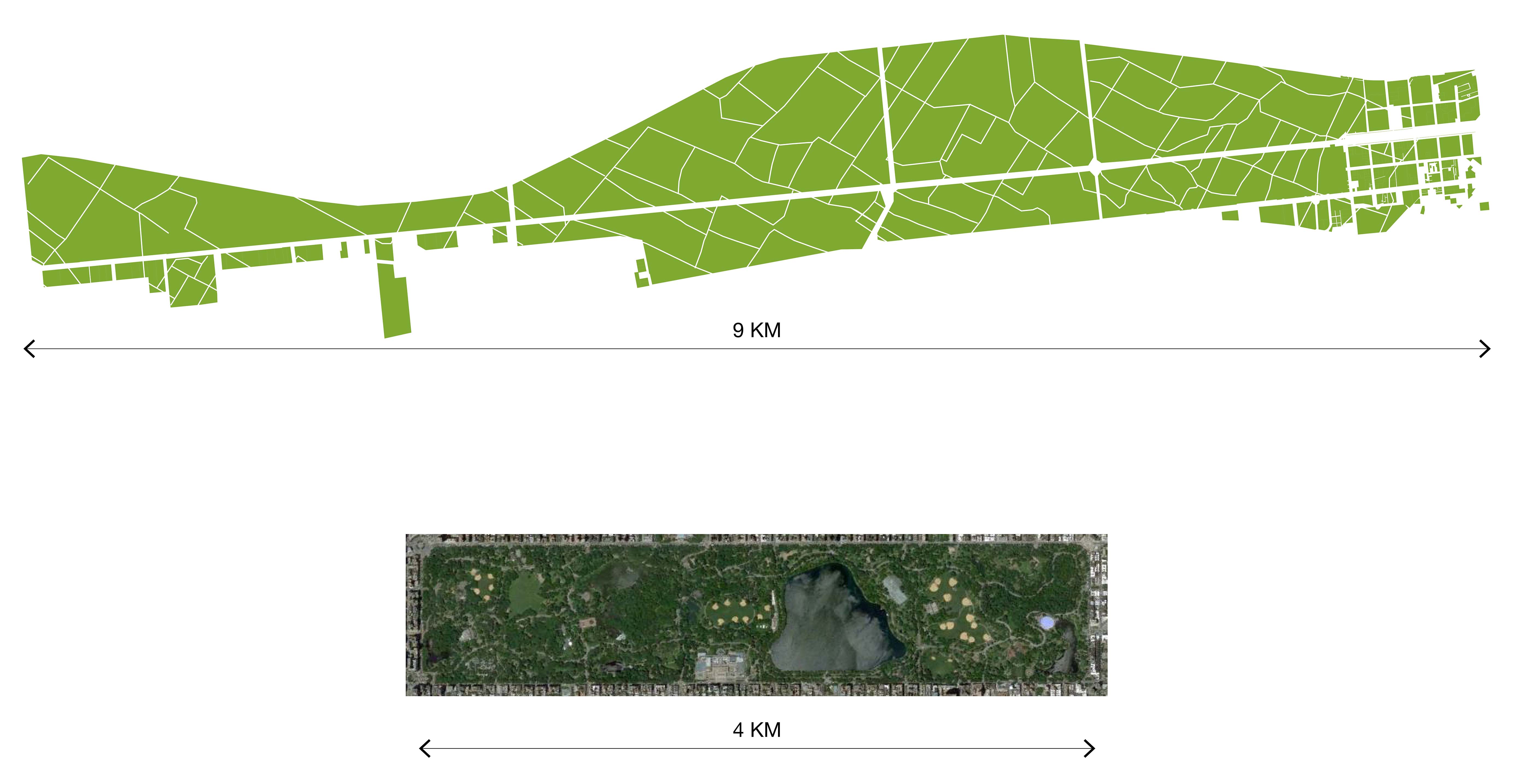 Parque Central
Lima - Callao, Peru (2014)
Preliminary design

Lima has a huge deficit of land; land for green areas, for new housing, for events, for sports facilities, etc. The progressive dismantling of the industrial zone of the Avenida Argentina, towards the periphery (Chilca, Lurín and Ancón), would present a unique opportunity for a Grand Projet for Lima: to convert the liberated 840 hectares from the industrial axis of Av. Argentina into the Great Central Park of Lima.
Taking up Lima's twentieth century models such as 'El Olivar de San Isidro' or 'Residencial San Felipe', there could be, built among its gardens, the housing and equipment that Lima's megalopolis desperately needs.
If such re-urbanization takes place, Lima would have a new green neighbourhood the size of Miraflores, housing as much population as the city of Cusco or Villa el Salvador and with a green area greater than all of Lima's 'Zonal Parks' put together.

DESIGN TEAM: César Becerra, Fernando Puente Arnao, Manuel de Rivero with Gabriel Vergara, Paulo Afonso, Federica Padovani, Franco Vergaray.

SURFACE: 837 Hectares (urban area), 400 Hectares (park)
DENSITY: 400 Inhab./Ha.
POPULATION: 335,000 Inhab.
LOCATION: Lima - Callao, Perú
YEAR: 2014
CLIENT: PLAM 2035 Municipalidad de Lima